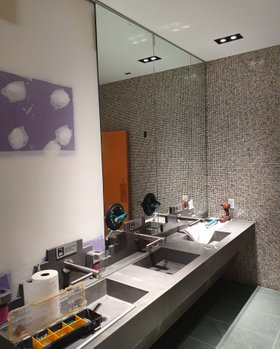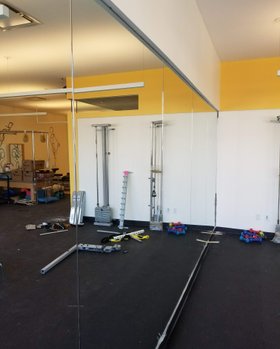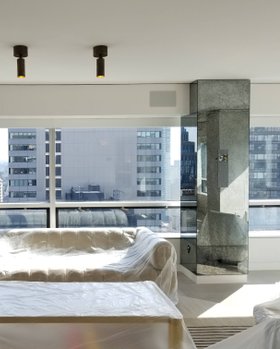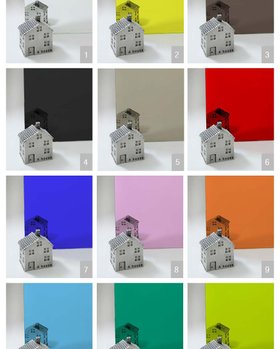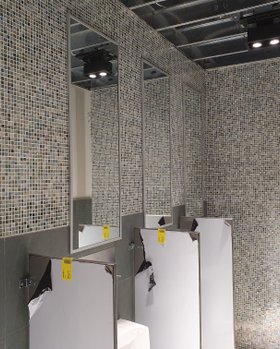 Commercial space mirrors are specially designed with heavy duty frame and strong anti-vandalism fixing. We made it by custom size and design for each place and needs.
A color mirror is a regular clear mirror applied to 3/16" thick color glass. This mirror is used in commercial building but sometimes interior designers use it for great modern homes like a decorative wall or kitchen backsplash.
Antique mirrors have a special chemical treatment before mirroring to give them the look of old fashion mirrors or very old mirrors. The treatment is strong and do not change the texture in future. We have two different types of antique mirror, prefabricated, that comes on 1/8" thick glass and custom mirrors that can be applied to any kind of glass.
Gym mirrors are slightly different from others because they are big and near high activity area. We install in gyms 1/4 thick mirrors that is stronger than the 3/16 or 1/8 thick mirrors; we glue it to the wall in a special mode to avoid falling of cracked pieces of glass in case of broken mirrors.
A frameless mirror is a mirror cut by custom size and glued to the wall with mirror mastic. The advantage of this method is a fusion effect of the covered surface. Usually, we install frameless mirrors on columns, walls, bar elevations and other. The large variation of use and the accessible price made it one of the most popular mirrors at the moment.